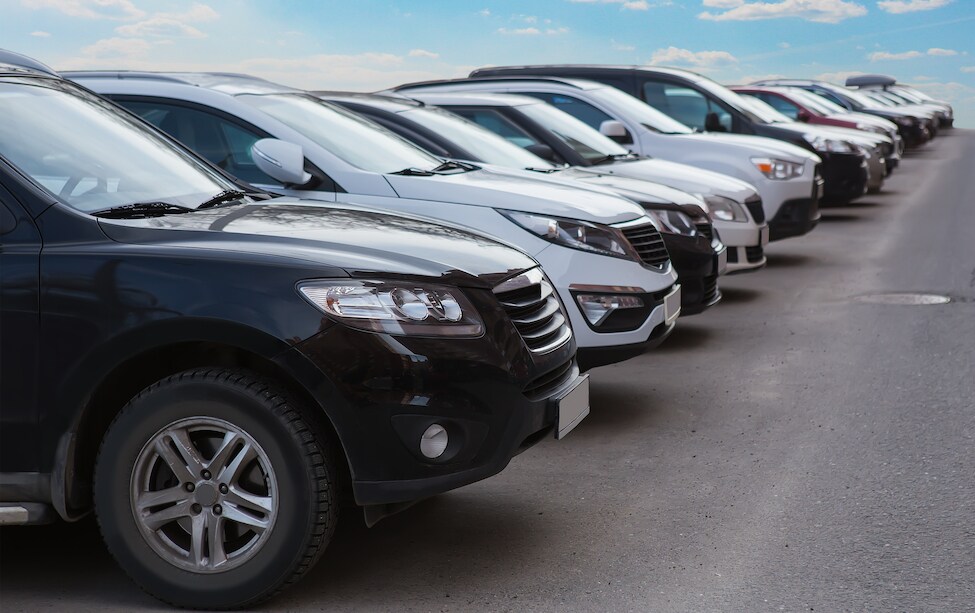 We Buy Used Cars in North Attleboro, MA
For new and used car buyers in Franklin, MA, and surrounding communities, if you're searching to sell or trade your old vehicle model, our dealership offers amazing value for your car, truck or SUV! We make the transition into your next car a complete breeze, and our friendly professionals are here to assist you every step of the way! Learn more about the cars we offer in our new and used inventories, and how our used car dealer in North Attleboro, MA set you up for success when it comes to selling your car.
We buy used cars whether or not you buy one of ours
Whether you're looking to sell your car in Providence, RI or closer to Mansfield, MA, locally here in town, our dealership gives the full value for your car's worth. We buy used cars in North Attleboro and if you plan to shop for our new cars or low-mileage used vehicles, we have so many to choose from! However, if you wish to receive the entire trade-in value of your car, or walk away with cash in your hand, rest assured that our dealer will pay you up to $500 above any CarMax offer!
We accept all car makes and models, and if you want our above CarMax offer, the vehicle must be a 2014 model year or newer with less than 100,000-miles on the odometer. Keep in mind that our dealership has the right to waive the offer if the verified condition does not match the CarMax offer. We inspect all our prospected used vehicles, and we calculate our offer based on the Kelley Blue Book Instant Cash Offer. Our offer varies depending on the vehicle's cosmetic and mechanical condition.
We Buy Leased Cars!
In most cases, drivers who are in a current vehicle lease, can sell their vehicle to us. We do it all for our customers! We appraise your leased vehicle then contact the leasing company for the remainder pay-off quote while processing any equity you might hold. We advise our interested customers to look over their leasing agency for more details because some companies do not allow a car sale before the lease term expires or your vehicle may not be eligible for the trade-in tax benefits. Doing so 90-days before your lease term expires gives you plenty of time to configure a plan!
Available Options at Your Lease's End
It's of the utmost importance to review your lease contract before committing to any new car purchase or vehicle sale. Understanding the residual value of your vehicle, or what's commonly known as the lease-end value. Determining this value will show if you have any equity left in the vehicle, and in the case you wish to purchase the vehicle after your lease, you will have the numbers ready to show whether you intend to buy or sell. Some lease-end options that you may consider are:
Walk Away Leave your old vehicle and lease in the past, and pay off any damage fees, mileage charges, or taxes left on your lease agreement.
Trade in the Vehicle Drivers can easily trade their old vehicle in with our dealership, and our sales professionals will assist by providing all the details and required knowledge for your next transaction.
Purchase Your Leased Vehicle We're here to make the remaining payments on your leased vehicle simple, and if you wish to pay off the remaining value of your car, we're here to show you how!
What if I owe more on my car than the amount of your offer?
The difference of your payment owed on your current vehicle is referred to as negative equity. In rare occurrences, the negative equity can be tied into your finance payment when choosing to buy a vehicle from our dealership. If you wish to pay us the difference, you can send a cashier's check, certified funds, cash or use your debit account to pay us directly. Keep in mind that our written offers are only good for seven days which is plenty of time to finalize your deal with us!
What do I need to sell my car?
We make the process simple for car sellers, and all you need to bring with you when selling your vehicle to our dealership is the following.
The car title and or payoff information. Titleholders should be present.
Valid and current vehicle registration
A valid state-issued photo ID
The full amount of issued car keys and remotes
All vehicle accessories such as standard floormats or cargo nets.
Sell your Car to our Used Vehicle Dealer in North Attleboro Today!
When you're ready to make moves into a new car or out of your old vehicle, learn more about the benefits of selling your car to us by visiting our centrally located car dealership in North Attleboro or contact our sales desk. We can't wait to work with you and we'll see you in our showroom when you're prepared to make a deal!