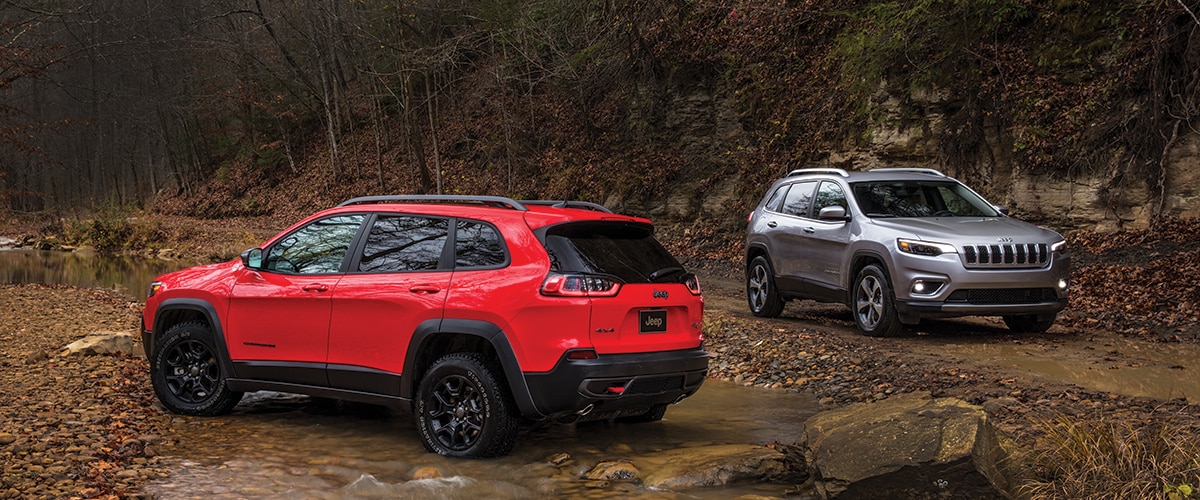 Start Jeep Brand Research with First Chrysler Dodge Jeep Ram
Ready to review the new Jeep brand lineup here at First Chrysler Dodge Jeep Ram and consider what makes these versatile models different from other marketplace options? We lay out the special qualities in design, technology and capability that help distinguish new Jeep brand vehicles.
From the famous Jeep brand four-wheel drive configuration to Trail Rated testing and the Uconnect infotainment interfaces built-in, consider unique settings and systems before choosing what Jeep brand model is right for you.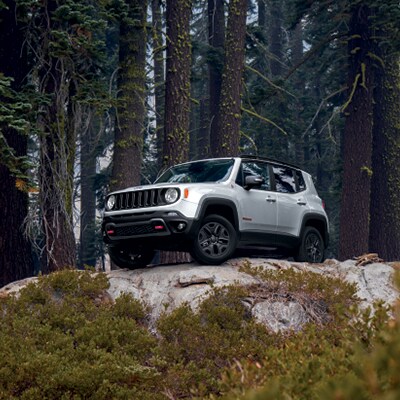 Jeep Brand Lineup Overview
The Jeep brand lineup ranges from trail challengers to elegant commuters, offering something intriguing for every type of prospective driver. The Jeep Wrangler is best suited for trails, sand dunes, mountains and other forms of scenic areas, while it remains a comfortable travel option for daily trips to and from work. SUVs like the Jeep Cherokee and Grand Cherokee add premier cabin amenities and upscale touches in higher trims levels, while still possessing traits that fit in well when you choose to take the adventure off-road.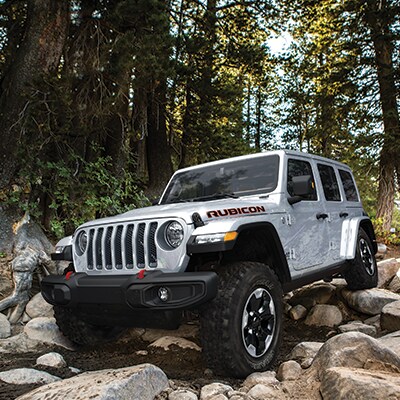 Proven Off-Road with Trail Rated Accomplishments
Many Jeep brand SUVs and trucks from this respective lineup feature Trail Rated badging. That status is one that many other marketplace vehicle struggle to attain, as Trail Rated eligibility comes through the completion of tests in five rigorous off-roading categories - traction, water fording, maneuverability, articulation, ground clearance. While rugged landscapes and uneven terrain may pose distinct challenges, your Trail Rated Jeep brand model is equipped to overcome.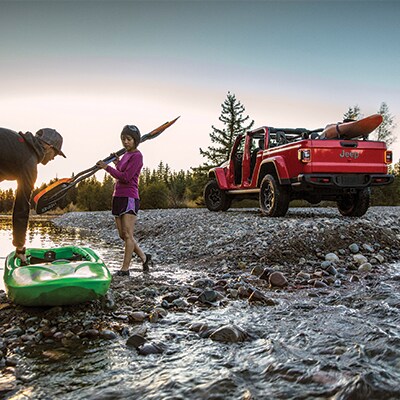 Jeep 4x4 Technology for Command in Chaotic Settings
The four-wheel drive designs that many new Jeep brand SUVs come configured with emphasize optimal control as settings and road surfaces you travel over continue to change. This Jeep 4x4 technology prepares for real-time adjustments and intuitive protection, securing your way forward for minimal hesitation when choosing to partake in a rugged opportunity. Consider the wide array of four-wheel drive systems, along with tailored off-road trims such as the Trailhawk, in greater detail to explore behind-the-wheel adventure possibilities.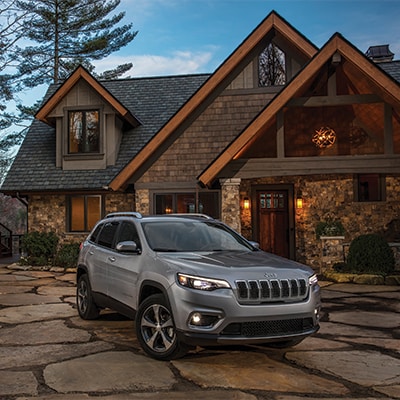 Uconnect Infotainment - Practical, Rewarding Technology
Digital Uconnect interfaces - built into many new Jeep brand models - make technology application and the processing of connectivity settings feel natural from the driver's seat. While other industry vehicles may suffer from lackluster touchscreen displays with mediocre functionality and inconsistent responsiveness, Uconnect infotainment manages everything from mobile app integration to available navigation with voice-activated command and intuitive processing when selecting respective icons.
Contact Our Jeep Center in North Attleboro, MA Today to Learn More
Schedule test drives for individual Jeep brand models, connect with our team to learn more about Jeep brand designs and the highlights that stand out, and stop by our showroom floor soon with questions for team members.