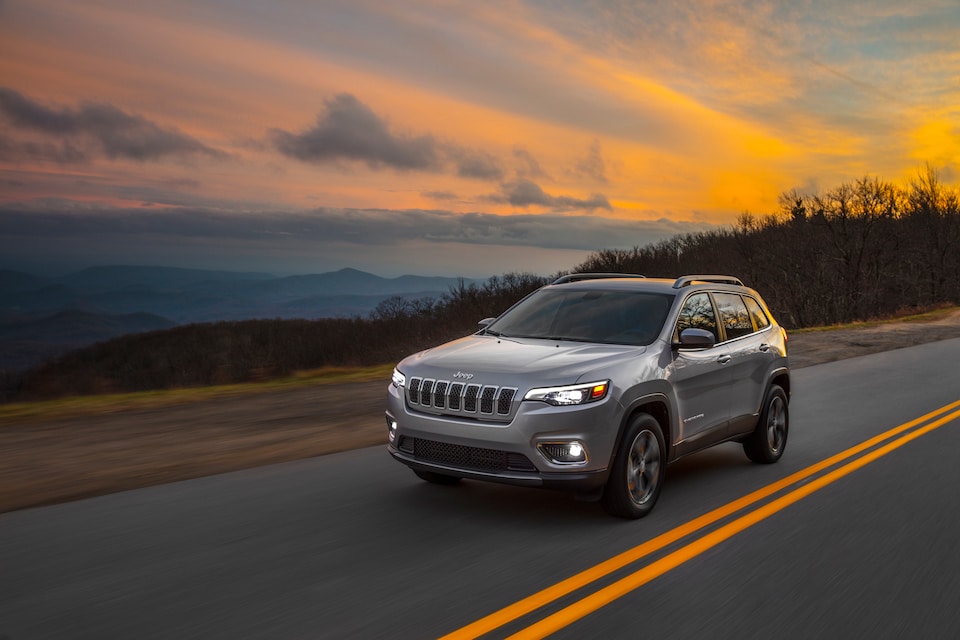 The 2019 Jeep Cherokee is better-suited to guide drivers from North Attleboro down the path to adventure than ever before. With the popularity and success of the timeless Jeep brand to build on, the 2019 Jeep Cherokee brings new capabilities for entertainment and convenience inside, while maintaining and improving its signature Jeep brand thirst for off-road excitement, and freedom of expression. Visit First Chrysler Dodge Jeep Ram to discover the exciting possibilities that await you when you choose the 2019 Jeep Cherokee in North Attleboro, you've never experienced Jeep-brand performance and comfort quite like this.
What's New About the 2019 Jeep Cherokee?
The new 2019 Jeep Cherokee has been reimagined from the inside out to create a more exciting and enjoyable experience behind the wheel for drivers from North Attleboro and beyond. New turbocharged engine configurations are available, and performance is smoother and quieter than ever with noise-cancelling features in the windows and hood for less distracting engine and road noise. The quality and performance of the 2019 Jeep Cherokee represents the quality that you can expect from every new Jeep brand vehicle.
Drivers and passengers will also enjoy more comfortable seating and more versatile storage space than ever before with hidden cubbies and compartments to hold and charge smartphones and other mobile devices. Drivers from North Attleboro will also enjoy more convenient entertainment with easy infotainment system operation thanks to the simplicity of Apple CarPlay and Android Auto configurations included standard on every model. It will be easier than ever to start your next adventure behind the wheel of the 2019 Jeep Cherokee SUV.
Test Drive the 2019 Jeep Cherokee at First Chrysler Dodge Jeep Ram
Visit First Chrysler Dodge Jeep Ram in North Attleboro to test drive and discover the excitement of the new Jeep Cherokee for yourself. Our team looks forward to answering all your questions about the excitement and chance for adventure that awaits you behind the wheel of this exciting new Jeep brand SUV. We hope to see you soon at First Chrysler Dodge Jeep Ram!