It's summertime. When the weekend arrives you might find yourself with outdoor ambitions. Do you have a vehicle that can support that? Most cars are equipped to take care of you on the road. When you slip into the driver's seat of a new Jeep SUV? You'll be taking control of a vehicle built to handle anything.
Need proof? Just look at the Jeep Grand Cherokee and new Jeep Wrangler. A powerful and spacious five-seat SUV, the Jeep Grand Cherokee offers a range of different features and trim options. Every one of its models, however, is built on a foundation of high performance. Whether you're driving the base SUV or its most powerful model, you'll have everything you need to handle weekly errands and weekend camping trips.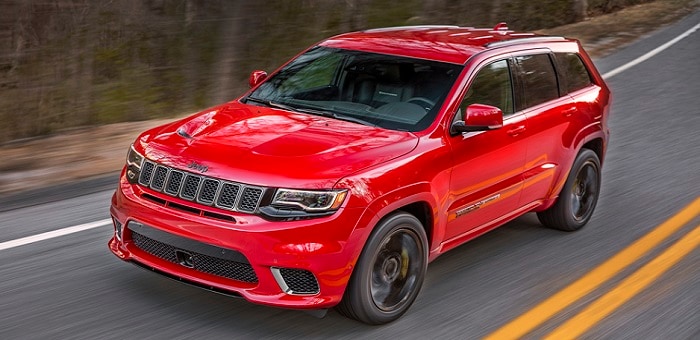 If you need performance beyond what the Grand Cherokee can provide, the Jeep Wrangler has it. Easily the Jeep lineup's most iconic vehicle, the Wrangler's durable design can carry you over rough roads and harsh weather, and handle off-roading with ease. With its recent redesign also adding in a bevy of popular modern features, you won't have to make any comfort concessions to enjoy its unique benefits.

Drivers looking for Jeep-brand ability in a smaller package may also enjoy the Jeep Cherokee, Jeep Compass, and Jeep Renegade. These smaller models couple the benefits of compact SUV designs with that extra touch of high performance only a Jeep can provide. With the right trim options, you'll have no trouble tackling snow, mud, or anything else that gets in your path.
If a Jeep sounds like the kind of vehicle you've been searching for, come and visit us at First Chrysler Dodge Jeep Ram in North Attleboro, MA. Not only do we have the new Jeep models you're interested in, our team of sales experts can show you other models you might enjoy from different brands featured at our dealership. We can schedule you a test drive today.